Our Thoughts & Plans
for Your Existing Things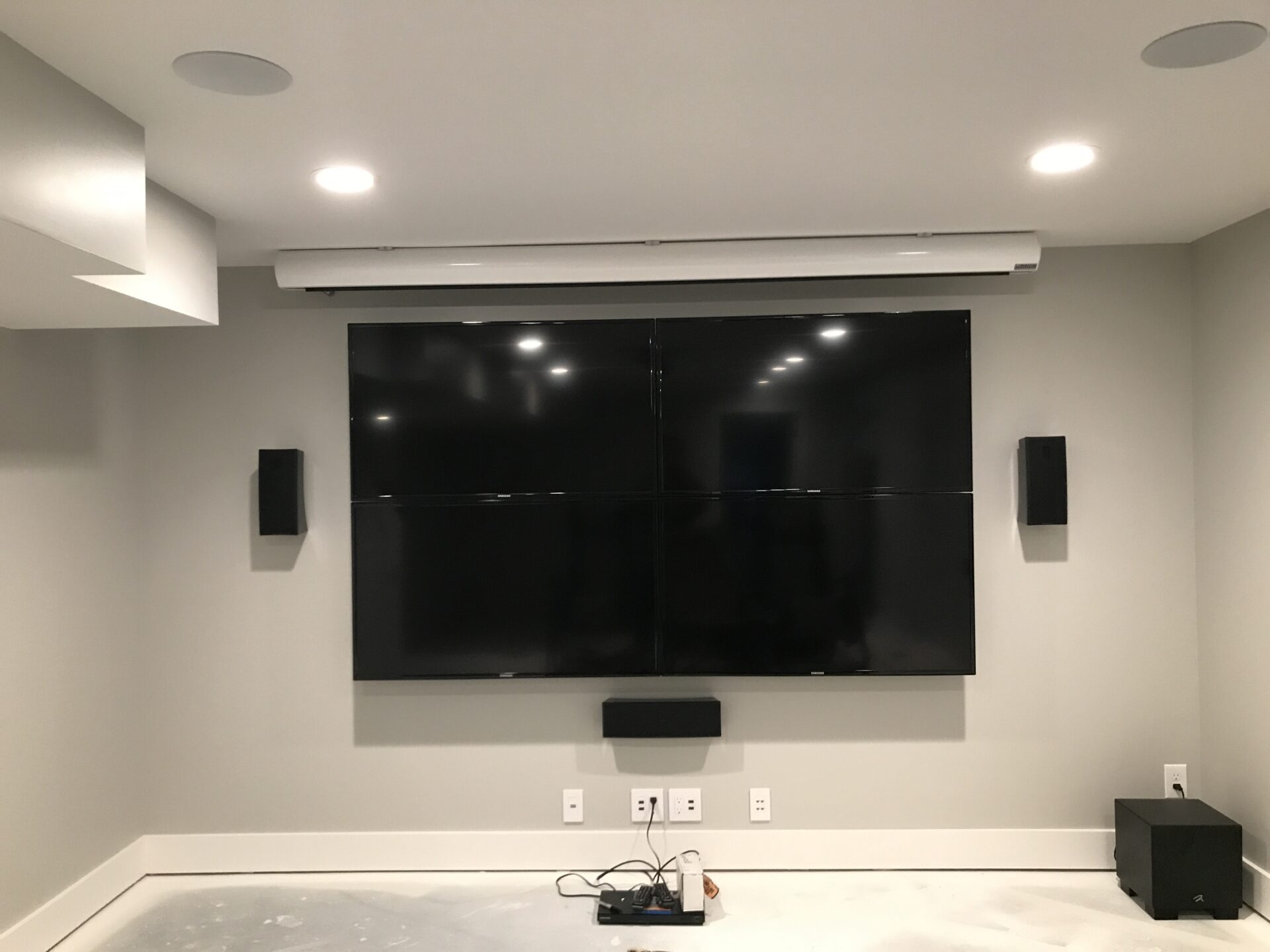 Like most things in life, you need to start with what you have. Ideally, you would start with blueprints, photos, and a great home theater designer, like Crescendo Home Theater. Perhaps, instead, it may be an existing room - a basement, family room, living room, or an in-law suite in your backyard. If it's the former, you could start by planning the specialized pre-wire installation, then move to a 3D rendering of the final room with installed components, speakers, equipment racks, theater furniture, and lighting.
If you are starting with an existing room, an assessment of the walls, access to attics or crawl spaces, the shape and size of the room (the existing acoustic environment), and the electrical plan will be necessary to create a plan with the ideal components, for the best results in Los Angeles Home Theater Installation.
Strategically using softer materials, like chairs, curtains, carpeting, and rugs, minimizes acoustic reflections (i.e., the echo). This allows for clearer audio, as sound from the front speakers won't 'bounce around the room,' muddling voices and subtle acoustics (water dripping, floorboards creaking, etc.) that sound engineers spent hours encoding to deliver a specific effect.